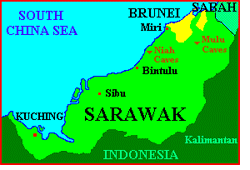 "Land of the Hornbills" as it is sometimes called, Sarawak is the largest state in Malaysia and also the richest in resources. Covering an area of 124,000 sq. km across the north-western tip of Borneo Island, it shares borders with Brunei and Sabah towards the north and Kalimantan (Indonesia) towards the south. Its state capital is Kuching.

Inhabitants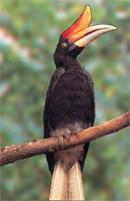 The state inhabits 27 ethnic groups with the Ibans making up the largest number followed by the Chinese and Malays. Together with the other groups the total population is made up to about 1.81 million.
Economy
Sarawak is one of the three states in Malaysia that are rich in oil. The largest Liquified Natural Gas plant (Bintulu LNG) in Asia, if not in the world, is found here. Other exports include crude oil, timber, pepper, cocoa bean, oil palm, rubber, gold, coal, silical sand, handicraft, agricultural produce and fertilisers. Apart from these, the mining and manufacturing industries as well as forestry have also boost the economic growth of Sarawak. However without the existence of the strong network of roads, railways, ports and airports, success may not have been so near.
Tourism
Wonder of Caves:-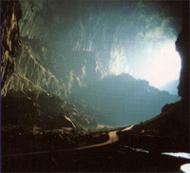 There are two magnificently huge caves in Sarawak one of which are the Mulu Caves, the world's largest cave system set in exotic tropical forest, and the other are the Niah Caves.
Mulu Caves
Tourists can experience the wilderness of the world's largest cave network in Sarawak's Majestic Mulu National Park. Home to thousands of bats, the Mulu Caves are marked with the ritual migration of these bats as they fly from these caves to forage for food every evening and the other are the Niah Caves.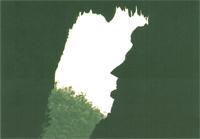 The most unusual cave is the Deer cave where its entrance profile the side view of the late ex-president Abraham Lincoln of the United States of America.
Travel to Sarawak
By Air
The Kuching and Miri International Airports are the two gateways to Sarawak. Travellers can either arrive directly or through connecting flights from Kota Kinabalu (Sabah), Bandar Seri Begawan (Brunei), Singapore, Kuala Lumpur, Hong Kong, Taipei, Manila, Seoul, Tokyo and Pontianak (Indonesia).
By Road
Currently there are only two ways to reach Sarawak by road. One of which is from Kuala Belait (Brunei) through Miri to Kuching. The other route is from Pontianak of Kalimantan (Indonesia) to Kuching. There are two bus-rides daily from Pontianak to Kuching which takes about 10 to 12 hours, while the journey from Brunei takes about 14 to 16 hours. Self-drive would indeed be very much faster. It is advisable, however, to drive during the day due to being unfamiliar with the roads. An international driving license is much preferred. The cars are all Right Hand Drive
By Boat
There are more entry points by express or speed boats to Sarawak. It is more interesting to travel inland this way.
Accommodation
There is no shortage of accommodation in Sarawak. One can find 5-star to 2-star hotels in most major towns whereas budget hotels, hostel or guest houses are offered in smaller towns. The rate ranges from M$30 to M$650 per night.
Climate
Sarawak experiences a tropical kind of climate with temperatures ranging from 24 to 34 degree Celsius. Usually, extra rainfall can be expected during the North East Monsoon period (December to February).
Electricity
Electricity Current throughout Malaysia is 230 volts, AC, 50Hz. Plugs are either round or square with two or three-pin types.
Working Hours and Holidays
Government office hour from Mondays to Thursdays is from 8am to 4.15pm but that on Fridays is from 8.30am to 11.30am and then from 2.30pm to 4.45pm. On Saturdays the working time is from 8am to 12.45am. Sunday is a rest day. Banking hours is from 10am to 3pm on weekdays and from 9.30am to 11.30 am on Saturdays.
Public Holidays for Year 2011 of Rabbit:
New Year's Day
1st January (Saturday)
Chinese New Year
3rd-4th February (Thu-Fri)
Prophet Mohammad's Birthday
15th February (Tuesday)
Good Friday
22nd April (Friday)
Labour Day
1st-2nd May (Sun-Mon)
Wesak Day
17th May (Tuesday)
Gawai Dayak Festival
1st-2nd May (Wed-Thu)
Birthday of Seri Paduka Baginda Yang Di-Pertuan Agong
4th June (Saturday)
Hari Raya Aidilfitri
30th-31st Aug (Tue-Wed)
National Day
31st August (Wednesday)
Birthday of Yang Di-Pertua Negeri Sarawak
10th September (Saturday)
Malaysia Day
16th September (Friday)
Hari Raya Aidiladha (Haji)
6th-7th Nov (Sun-Mon)
First Day of Hijriah 1433
27th-28th Nov (Sun-Mon)
Christmas Day
25th-26th Dec (Sun-Mon)